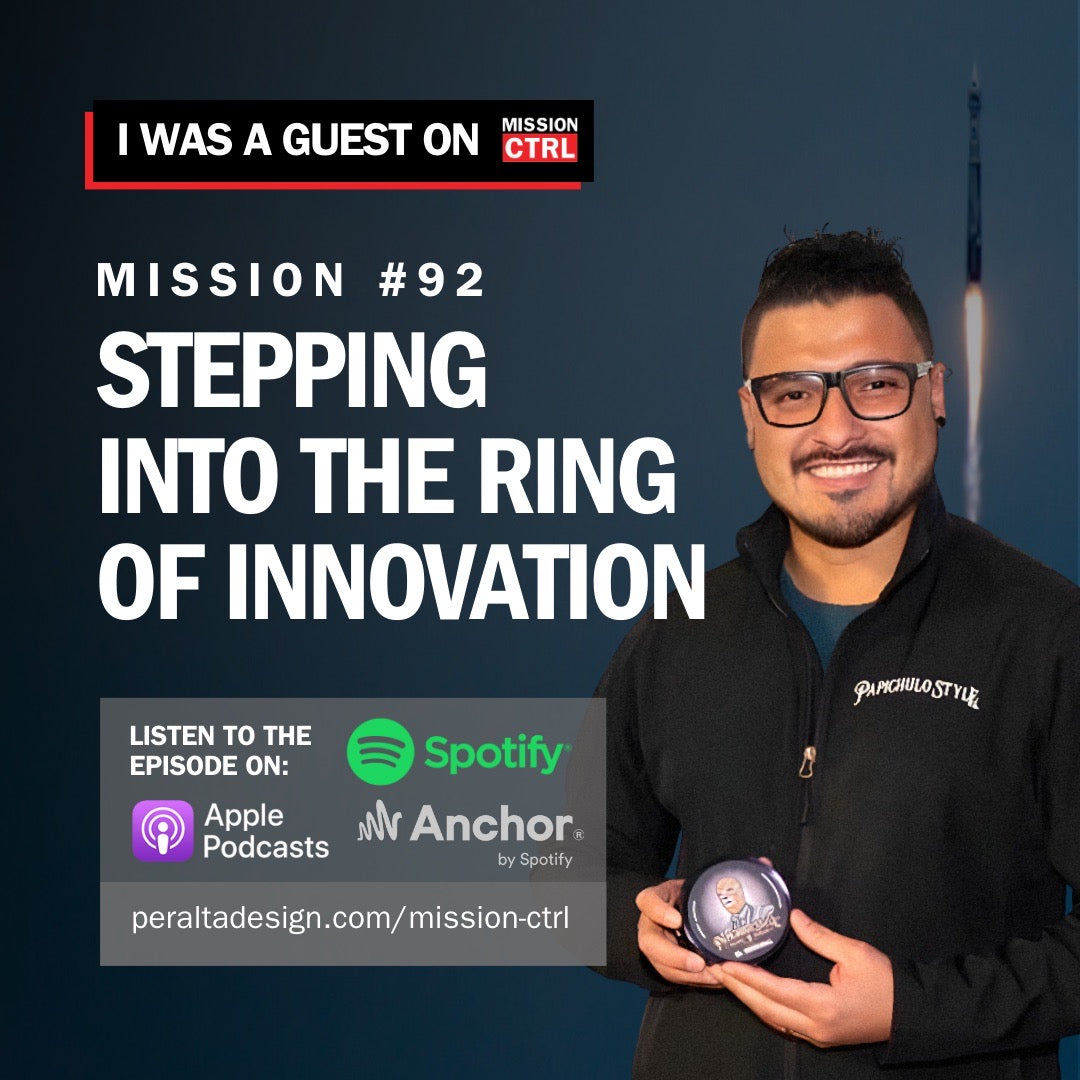 Posted on
---
Hey there, Papichulo enthusiasts and curious minds! We've got some exciting news to share with you. We recently had the incredible opportunity to appear on the renowned podcast, Mission CTRL, where entrepreneurs from all walks of life share their inspiring stories. Our appearance on the podcast was an exhilarating journey down memory lane as we delved into the roots and growth of our beloved brand, Papichulo Style.
A Fun Chat with Mission CTRL:
The Mission CTRL podcast is known for its engaging conversations with entrepreneurs who have carved their own paths to success. Hosted by industry experts, the podcast provides a platform for sharing experiences, lessons learned, and valuable insights. Our time on the podcast was nothing short of enlightening and enjoyable.
Tracing Back the Beginnings:
During our Mission CTRL interview, we took the opportunity to recount the exciting story of Papichulo Style's inception. From the early days of brainstorming and sketching out designs to the challenges and triumphs we faced along the way, we shared the rollercoaster ride that brought our brand to life. If you've ever wondered how the concept of Papichulo Style was born, this podcast episode holds all the answers!
The Evolution of Papichulo Style:
What began as an idea has now blossomed into a full-fledged brand, and we shared every step of that journey on Mission CTRL. From finding our unique style niche to understanding the preferences of our valued customers, we discussed how Papichulo Style has evolved to resonate with fashion enthusiasts worldwide. Whether you're an aspiring entrepreneur or simply interested in the behind-the-scenes workings of a successful brand, this interview is a goldmine of insights.
A Dash of Fun and Inspiration:
Our appearance on the Mission CTRL podcast wasn't just a serious business chat—it was also a fun and inspiring exchange. We shared anecdotes, laughed over memorable moments, and even shed light on some of the not-so-glamorous aspects of building a brand from scratch. For those seeking motivation to embark on their entrepreneurial journey, our interview serves as a testament to the power of passion, persistence, and a pinch of creativity.
Listen and Learn:
If you're itching to know more about the Papichulo Style story, the Mission CTRL podcast episode featuring our interview is a must-listen. Whether you're tuning in during your daily commute, while unwinding at home, or as a part of your podcast playlist, you're in for a captivating and enlightening experience.
Final Thoughts:
Our appearance on Mission CTRL was an unforgettable experience that allowed us to share the heart and soul of Papichulo Style with the world. We're immensely grateful for the opportunity to connect with fellow entrepreneurs, fashion enthusiasts, and curious minds. So, grab your headphones, search for the Mission CTRL podcast, and dive into the episode featuring us. Get ready to be inspired, entertained, and, most importantly, to learn more about the vibrant journey of Papichulo Style!
Quick links
Contact
E-mail:
info@papichulostyle.com
Phone:
+1 475-337-8686
Monday - Friday
8:00 AM - 5:00 PM (EST)
Sign up to our mailing list