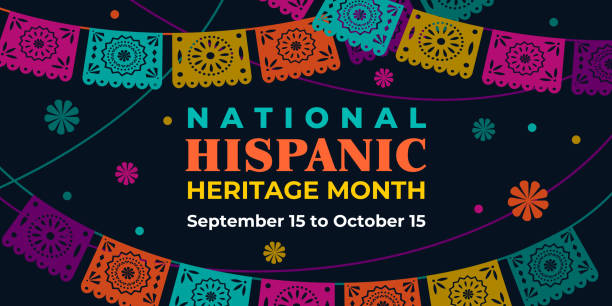 Posted on
---
Hispanic Heritage Month is a time to celebrate the vibrant cultures and traditions of Hispanic and Latino communities in the United States. While it's a month to remember and honor our roots, it's also a time to embrace the diversity and uniqueness that makes our heritage so special. At Papichulo Style, a Connecticut-based grooming products brand, we take pride in not being just another Californian brand. We're here to bring a touch of Latino flair to the East Coast, where the lack of Latino brands is evident. As we celebrate Hispanic Heritage Month, let's delve into how Papichulo Style's products, including Hair Pomade, Beard Oil, Beard Balm, Shaving Gel, and Aftershave, reflect our commitment to heritage and style.
Papichulo Style: Beyond Grooming
East Coast Lack of Latino Brands
When you think of grooming and styling products, California may come to mind as the epicenter of innovation and trendsetting. However, we've set up shop on the East Coast, in Connecticut, because we believe that everyone deserves access to quality grooming products with a touch of Latino influence. The lack of Latino brands on the East Coast inspired us to fill this gap, bringing our unique Papichulo Style to your doorstep.
Hair Pomade: Crafting Your Signature Look
Our Hair Pomade is more than just a styling product; it's a testament to the creativity and individuality that thrive within Latino culture. Whether you're going for a sleek and classic look or something bold and audacious, our Hair Pomade empowers you to craft your signature style that reflects your heritage.
Beard Care: Embrace Your Masculine Identity
Beards have always held cultural significance in the Latino community, symbolizing masculinity and wisdom. Our Beard Oil and Beard Balm are designed to help you maintain a healthy, well-groomed beard that's as rich and robust as your heritage. Let your beard be a statement of your cultural pride.
Shaving Gel & Aftershave: A Smooth Finish
A clean, smooth shave is essential for any Latino gentleman, and our Shaving Gel ensures a comfortable, irritation-free experience. Follow it up with our Aftershave to soothe your skin and enjoy a refreshing, invigorating finish to your grooming routine.
Conclusion
As we celebrate Hispanic Heritage Month, Papichulo Style invites you to embrace your cultural roots with pride and style. We're more than just grooming products; we're a celebration of your heritage. So, why settle for just another Californian brand when you can have the authentic touch of Papichulo Style right here on the East Coast? Try our Hair Pomade, Beard Oil, Beard Balm, Shaving Gel, and Aftershave to experience grooming that reflects your culture and identity. Celebrate your heritage, celebrate yourself, and let Papichulo Style be a part of your journey. Happy Hispanic Heritage Month from all of us at Papichulo Style!
Quick links
Contact
E-mail:
info@papichulostyle.com
Phone:
+1 475-337-8686
Monday - Friday
8:00 AM - 5:00 PM (EST)
Sign up to our mailing list